Finding a scholarship is easier than you might think. Here are some tips on getting a scholarship, including what you should look out for in your application.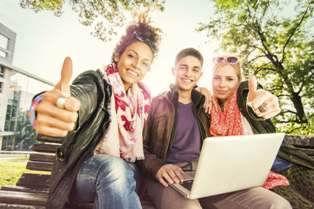 1. Start your search as early as possible
The earlier you start your research, the sooner you can get support. And don't be afraid of not finding suitable scholarships. Just ignore all the misconceptions about scholarships you might have and focus on your application. Because when you have supported you can focus wholly on your studies. Many organisations have one deadline per year. If you miss this you will have to wait another year before you can apply.
Creating a profile on european-funding-guide.eu only takes a few minutes. Once complete, you will be able to browse scholarships and funding options that match your profile. You should also check back regularly to stay up-to-date with the new funding opportunities that become available. Just log in at european-funding-guide.eu.
An Erasmus placement is much more than just a break in another country. For many students, it is a positive, life-changing experience that equips them with new skills that improve their self-confidence, ability to make decisive decisions and feel comfortable with themselves.
This, in turn, has a positive effect on their finding interesting employment and higher positions with their employers. It even has an impact on their personal relationships, as many students find a partner while abroad.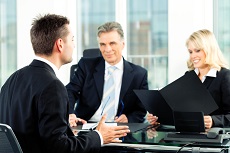 The positive influence of Erasmus
The amount of money that you can get on the Erasmus+ programme depends on two main factors. The first is the country that you are planning to study or train in, and the second is how long you are going to be there for.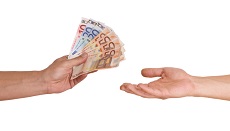 Amount of the Erasmus+ funding
All of the countries in the Erasmus+ programme are split into three categories. The categorisation is based on the estimated living costs in a specific country. Countries are deemed to have high living costs, medium living costs or low living costs. The amount of money available on Erasmus+ is more if you are going to a country with high living costs, and lower for the other two.